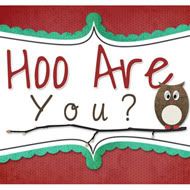 Here are this week's questions!
1. What is your favorite thing cooked on the bbq?
2. How do you celebrate Memorial Day?
3. Do you like your handwriting?
4. Do you still have your tonsils?
5. Do you unite your shoes when you take them off?
1. This is a hard question for me, I use my grill year round. But my favorite thing would have to be Carna Asada. There is a great Mexican Meat Market right around the corner from my house that gets a very steady business from us.
2. I have never done anything special. I do get excited about all the great sales!
3. Not really. If I take my time, I have perfect teacher handwriting. If I'm in a hurry (99% of the time) it's not so great. But I could care less which is why I don't take my time.
4. Nope, they left the building when I was 17. I went through 2 years of getting strep throat once a month and then the doctor decided to yank them. And ice cream was my worst enemy not my friend while I was in recovery. The only thing I could drink was chicken broth.
5. Shoes have ties? I live in flip flops 11 months out of the year but when I am wearing shoes with ties I do not untie them first.
I'm guest posting today over at Makobi Scribe.
Hop
over and read my post about my positive outcomes from a negative economy.