I confess....
I love my confessional posts. I read over old ones from time to time. It's a great snapshot of my week.
I confess....
My kids ate yogurt for breakfast and it's all over the kitchen table. I'll get to it eventually.
I confess....
Yesterday I bought a $50 jacket for Isabella. But don't worry, I totally justified it. First it's a fleece jacket and an outer jacket in one that zips together. So it's really two things for $50. Second it was originally $75 so I got it on sale right? Three she's in an outdoor preschool so she needs layers. Four Molly can wear it one day. And finally five I earned gymbucks so I'll get 50% off my next purchase.
I confess....
Even with all that justification, Brett still had to talk me into it.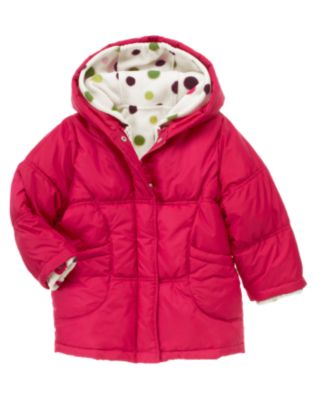 It's pretty cute though huh?
I confess....
I think the employees at Gymboree wish I hadn't decided to buy it. Why? Because I went back into the store to get it with Brett and all the kids. And just as I was paying for the jacket, Isabella fell and bit her tongue. It scared her so much that she peed all over the floor. I looked over and saw blood running down her chin while she peed all over the floor. Oh yeah, it was a full bladder pee.
I confess....
I was so glad I was paying and Brett was dealing with the kids since he got peed on.
I confess....
Isabella had to ride home naked and she wasn't happy about it!
I confess....
She has a bite mark on her tongue, my poor little girl.
I confess....
After we got home it was straight to the tub for an early bath and then we let Bubble Guppies entertain them while I cooked dinner.
I confess....
I was really glad that my dinner took a whopping 25 mins to get on the table since the kiddos were pretty done. It was delicious by the way.
I confess....
I haven't posted a recipe in a while since my last three new dinners were failures. One we threw in the trash it was so bad. The other two we ate but we agreed that we didn't want to eat it again. I think I'll have to post an old recipe if I can't find a good new recipe soon. Maybe last night's dinner????
I confess....
I took these picture 30 seconds ago.
A new fashion trend begins-rain boots and Easter dresses!