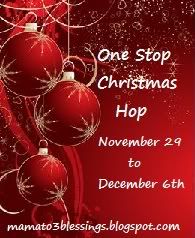 Christmas is right around the corner and what do you need more than a great giveaway to pamper yourself? Or perhaps you're feeling generous and you want to pamper a loved one this year? Either way, a $50 gift card to Original Sprout is a great way to kick off the Christmas season.
About Original Sprout
Original Sprout is a high end line of hair and skin products. The product line was created by Inga Tritt, a mom who wanted better products for her daughter. After Inga's daughter was born, she couldn't find all natural high quality products that were also high quality. Original Sprout products are all natural and vegan too. Here is some information from Original Sprout.
Our regulated, European Directive Compliant products are:
•Are made by a master stylist and mother, so they are safe and natural, but perform as good or better than high-end salon brands.
•Free of phthalates, phytoestrogens, soy, gluten, animal products, parabens, and propylene glycol with no added dioxanes or formaldehydes.
•Free of skin penetrators & photosensitizers (plasticizers & nanoparticles).
•Extracts are certified organic. The majority of ingredients are plant derived& from natural sources.
•E.U. Directive Compliant with full label disclosure of ingredients.
•Fragrances are made with naturally derived ingredients & are certified FREE of phthalates, lavender, tea tree, PG, DPG, parabens, dioxanes, benzenes, formaldehydes, acetaldehydes, styrene, toluene, chlorobenzene & glycol ethers.
• Products are vegetarian/vegan & biodegradable.

I was sent products from the Worry Free Luxury line. I received the Miracle Detangler, Scrumptious Baby Cream, Hair and Body Babywash, Natural Shampoo, and Face & Body Sunscreen to review.

My favorite product was the Miracle Detangler! Isabella and Mark's hair gets so tangled during the night and sometimes after their baths. I have used other detanglers in the past, but none have worked as well as Original Sprout's! Just one spray on the back of their hair and the brush goes straight through! I'm hooked on this detangler now!

I also like the smell of the shampoo and body wash. It smells so good and it makes my skin so soft. Oh and it makes my kiddo's skin soft too, I guess I should mention that since I did review their kid's line. I asked my husband what he thought and he didn't really have an opinion one way or another. But my mother in law loved the products when she came up for the twins' birthday party and she did bath duty. She immediately asked me where I bought it since she loved the smell and feel too. I can understand why so many people swear by Original Sprout.
Buy It!!
You can buy Original Sprout products at local boutiques and online. You can visit their
website
and search for a local retailer in your area or buy their products online. Original Sprout is offering my readers a 10% discount on all online orders when you use the code
FIRST_ORDER_10-U
Win It!!
One lucky reader will win a $50 gift card to Original Sprout. You can buy something great for yourself, or try out their products for your kiddos. Or you can buy something for a loved one for Christmas. Enter on the Rafflecopter form.
Make sure you check out all the other great blogs who are part of the One Stop Christmas Hop!